Why Printed Marketing Materials Still Work
Communication is the key to any relationship, including those between companies and the prospective clients they reach out to.
What do you do if there is a barrier that keeps you from getting in touch with your target audience?
If you're looking for a way to break through this barrier in this digital age, one method you can use is printed marketing.
Going back to print is a smart move for businesses in a wide range of industries, especially now that the digital age is at its peak. When you choose to print brochures and catalogs, you open more potential leads that actually convert, rather than jumping on a bandwagon that won't help in your specific niche.
This article discusses the key advantages of print, how companies can use it in conjunction with digital marketing, and the main reasons why it still works.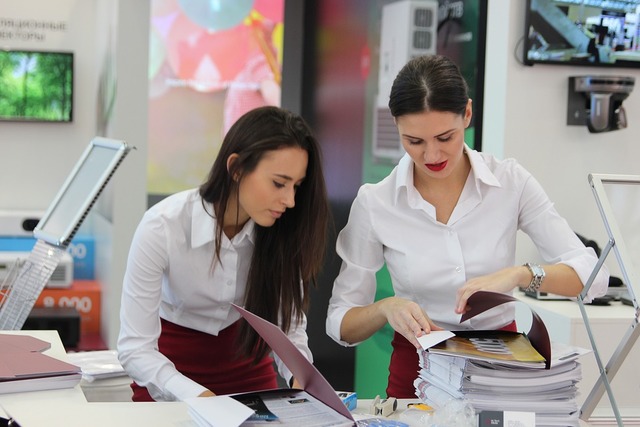 Why Choose Print? 4 Advantages to Consider
Although people today spend more time looking at their phone and computer screens, print is still considered a booming industry in this age of advanced technology. In fact, research shows that 92 percent of audiences aged 18 to 23 years old consider printed words easier to read than their digital counterparts.
There are also several advantages that print can still offer modern-day companies in terms of sales and customer-base growth: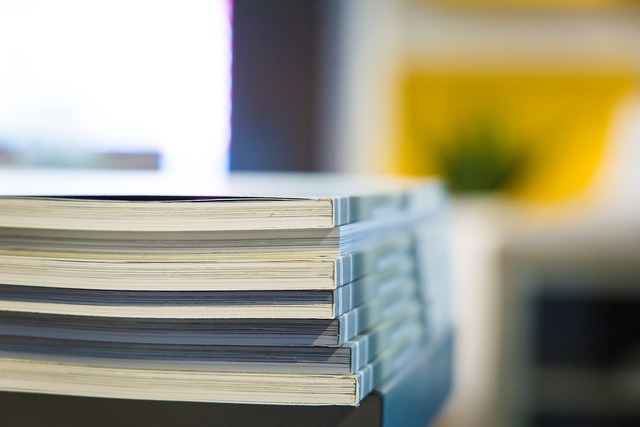 1. Print Yields Better Lead Conversion
While it may not be very apparent from the digital point of view, print actually leaves a more significant impact on people when it comes to deciding whether to buy something or not. In fact, print's conversion of prospects into customers is pegged at almost 80 percent, particularly in terms of direct printed mail advertisements.The bottom line: Printed ads still work.
2. Print Makes Audiences Use Their Senses
Offering a chance to use a person's senses is another thing that makes print different and more effective. Aside from seeing what is printed on actual paper, readers also get a more immersive sensory experience with it – from feeling a newspaper to smelling the ink, for example. After all, experiencing the world through our senses is a big part of being human.
3. Readers of Print Have a Longer Attention Span
The emergence of quick and accessible information has made it possible to do several things at the same time. However, there's a flip side to this: The focus becomes divided and attention spans have shortened.
Fortunately, this has very little effect on readers of print. In fact, individuals who purposefully pick up a newspaper or magazine are sure to actually read its content.
This means that, when potential customers view printed ads, they are more focused on what they are doing. Also, print helps them become more engaged for a longer period, with consumers spending an average of 43 minutes reading a magazine. In contrast, people only skim a website for roughly 15 seconds per visit.
But why is this the case?
Based on research, this is because printed words and pictures trigger different parts of the brain compared to ads online. Reading or viewing printed ads involves a more emotional kind of processing, which helps in brand recall and association.
In short, people can remember ads in print format better.
4. Print Cements Your Credibility
According to a recent survey, consumers still trust print media more than other channels. More people are also inclined to make purchases based on a printed ad, as mentioned earlier. This means that companies that use print marketing still have a better shot at gaining more sales than those that don't.
3 Ways to Use Printed Marketing in the Digital Age
In this digital age, more and more companies take their marketing efforts online. This is only natural, considering the amount of time most people spend on browsing the Internet.
Although this might seem like the downfall of print, it actually is quite the opposite. With more businesses opting for online ads, the virtual community becomes more saturated. This means that the "old" print has become new again.
Of course, this isn't the same kind of print from past generations. Today, marketers have an arsenal of information that allows them to make calculated decisions when it comes to content, consumers, consumption, and the types of collateral to use.
Taking this into consideration, printed marketing pieces have become quite useful in improving business revenue and should thus be high on your marketing initiatives. Of course, this doesn't necessarily mean you have to drop all your digital marketing efforts. On the contrary, you can use both printed and online media to make all your marketing campaigns stronger and more resilient.
To integrate your digital and print marketing efforts, here are three things your printed marketing paraphernalia should have to make them more interactive:
1. Infographics
Infographics have been used as an information dissemination tool for digital marketing. However, you can also turn these into something that could make readers more inclined to browse through printed material and make it more memorable and visually appealing. The best part is that you can use existing infographics on your website and just print them on paper.
2. Social Media Information
Social media is quite a powerful tool when it comes to marketing, so it goes without saying that you should include it in your printed ads. Add your social media handles and tags with platform icons to your flyers and brochures. This way, you allow your printed ad audience to get to know you more online.
3. QR Codes
QR codes are another clever innovation that makes connecting printed and digital marketing easy. This unique feature can be used in both printed and digital ads.
QR codes work much like a barcode. But instead of showing the price of an item, it can be embedded with a link and will direct your readers to just about any webpage you want. Plus, QR codes are easy to use and can be tailored to fit your company brand and goals.
The Takeaway
Whether you decide to use printed flyers or pop-up online ads, the key to any successful marketing strategy is in-depth knowledge of your target audience and the market. If you look hard enough, you should be able to find opportunities to use both digital and print to their full potential.