What is the Significance of Bulk SMS for Startups?
One major channel that is considered as one of the greatest marketing strategies is bulk SMS API PHP. Sending mass text messages, both promotional and transactional, enables businesses to get in close contact with their target markets within a few seconds with relevant information about goods and services. Therefore, bulk SMS solutions are one of the fastest ways of conveying valuable information to individuals or groups of several members. Here, we will be taking a look at the significance of bulk SMS for startups.
Different Types of Bulk SMS for Startups
Mass text messaging is one of the most effective marketing strategies. Here we will try and understand how it can work wonders for startups.
Many startups are of the view that bulk messaging can be highly intrusive and it is a service only meant for the larger companies.

But the matter of the fact is that bulk messaging solutions come as a boon for all tech-savvy individuals and even companies dealing in different varieties of goods and services.
Prior to understanding the importance of bulk SMS for startups, it is necessary to get a clear understanding of the two major varieties of bulk messages that can be sent by companies. They are as follows:
Transactional messages: These messages are primarily used for sharing different varieties of information. These are also used for informing the customers about the maintenance of their account status with an organization; their services; for sending purchase confirmation alerts; student progress details to parents; ticket confirmation alerts; invoice details; appointment status; bank account details or status and most importantly for sending OTPs or One Time Passwords required for online transactions.
What is the Significance of Bulk SMS for Startups?
Promotional messages: These are used for marketing or products and even for brand promotion. Customers are informed about different offers and discounts by way of these messages. Such messages are also used for creating general awareness among the customers.
It is very important for startups to make the choice of the right mass text messaging platform. They must make sure to go for the services of companies offering platforms with robust features along with redundant servers that stand out in the competitive market.
Why New Businesses Should Use Bulk SMS Solutions?
As has already been said, it is necessary for new businesses and companies to make the effective use of bulk messaging solutions to get on the path of success.
First of all, they need to make it a point to go for the services of companies that offer quality-based solutions within affordable rates.

Simply because you are looking for competitive rates does not mean you can make compromises on the quality of the service offered.

Your bulk SMS provider should be reliable and cost-effective if you really want to grab huge success within the shortest time possible.

For startups, it is also necessary to choose platforms that are extremely flexible and user-friendly so that they can cater to varied business types and scales. This will help them reach their target customers immediately and without having to go through any kind of hassle.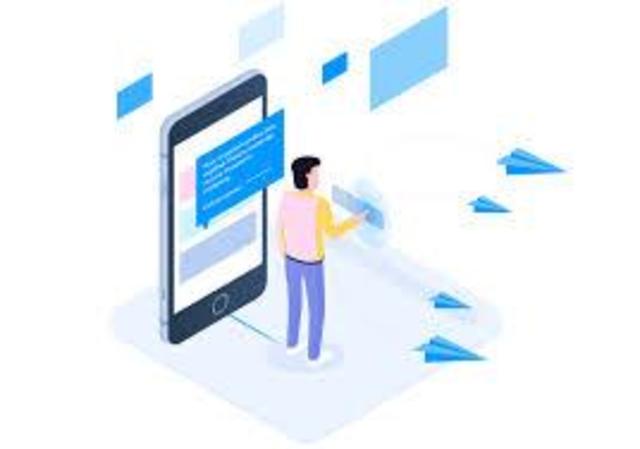 Dazzle Your Customers with Bulk Messaging Policies
To all the startups out there, it is necessary for you to choose bulk messaging solutions if you really want to attract the attention of your target customers. Some important elements that make bulk messaging a key solution for startups are as follows:
Direct promotion channel: Mass text messages are one of the most favorable marketing channels coming with the highest engagement and conversion rates. These solutions have proved to be extremely flexible in putting forward transactional and promotional details to consumers.

Proficiently integrated and redundant channel: The majority of the SMS service providers deal in the provision of powerful API documentation that further enables integrations of third party applications and tools for sending messages at the instant. Intelligently furnished messaging gateway technology and redundant servers provide 99% uptime which further enhances high and voluminous message deliverability.

Increased conversions and customer engagement: Bulk SMS comes as one simple and effective solution that can help new companies in communicating with prospective customers in the easiest way possible. The service helps beginners in the industry in reaching customers with transactional replicates and relevant updates immediately. This further helps them in maintaining a good relationship and in shaping the image of their business. Therefore, it can rightly be said that bulk messaging solutions can help new companies in grabbing the clients they might be in the lookout of.
There is not a single individual on this planet who would not like to be their own boss. But being your own boss requires hard work and patience. Depending on bulk SMS solutions will help you in establishing seamless communication with your target customers. As a start-up in the industry, you will be able to reap a number of benefits of using bulk messaging solutions.