What are the 4 Toughest Challenges that Lean Manufacturing Companies Face?
Lean manufacturing is considered as one of the most effective techniques to reduce cost and waste production while increasing profit and efficiency through automation and continuous improvement in manufacturing procedures. It was first implemented by the legendary car manufacturing company, Toyota and has seen extensive implementation in the manufacturing industry since then.
Lean relies on an integrated and efficient network of equipment, a smaller yet highly trained workforce and an overhaul of business culture aimed to deliver better-quality products. Unfortunately, each of these objectives brings forth a set of unique challenges that an organization must overcome to implement an efficient manufacturing system. Let's take a look at 4 of the toughest challenges companies face while implementing lean manufacturing techniques and how they can overcome them.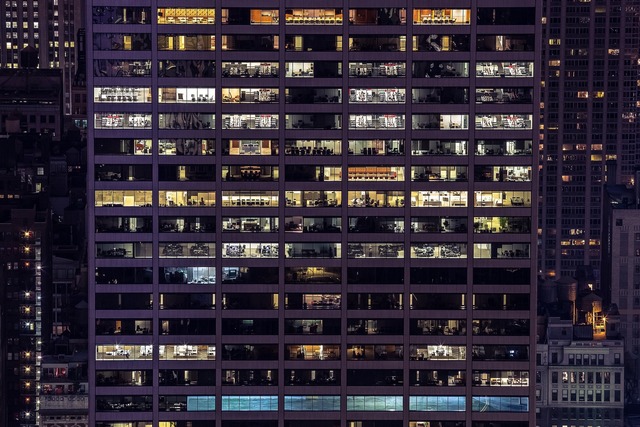 Supply chain optimization issues – The principles of Lean for manufacturing industries necessitates reducing or eliminating stockpiling time for both incoming raw materials and outgoing finished goods. Introducing such an efficient supply chain system is considered as one of the toughest challenges as it can bring a series of issues and can incur heavy cost on an organization's existing system.
Overcoming this particular issue of Lean manufacturing requires close coordination of the business with its suppliers. They also need to build an efficient line of communication with retailers that purchase their products for reselling. They can also integrate inventory management systems to coordinate with both suppliers and end-users. Applying lean tactics to supply chain management is one of the key ways of how lean manufacturing saves costs.
Employee development – Static employee development is another major hurdle that manufacturing companies often face while trying to implement principles of Lean. Advanced technological infrastructure, efficient supply chain, etc. require a team of highly-skilled and experienced employees than traditional assembly line setup. Moreover, Lean techniques also require a skilled workforce to maintain, inspect, and repair the production line regularly. Training or hiring such experienced staff requires a significant amount of financial backing and often comes as one of the foremost obstacles many businesses face.
Companies can primarily adopt two methods to tackle this issue; they can either train their existing employees or hire a more qualified workforce to implement Lean manufacturing techniques in their production line. In both cases, an organization will need strong financial backing to accommodate the cost.
Organizations can avail a business loan to obtain the essential funds to train their existing workforce or hire new employees.
Technological drawbacks – Efficient manufacturing is one of the pre-requisites of Lean manufacturing. However, companies often face difficulty collecting a large amount of upfront investment required to procure and install the necessary equipment to make their production line more proficient. Utilizing the correct systems is necessary for proper implementation of Lean principles; however, most of the time, these technologies have to be imported from foreign countries which increases the expenses exponentially.
In such cases, businesses can avail a short-term loan to finance their operations and pay for the necessary upgrades. These credits come with affordable interest rates, flexible repayment tenor, and various other features and benefits that make repayment much easier.
Risk of backsliding – Implementing principles of Lean in a manufacturing process can sometimes prove to be counterproductive. Production lines often show a tendency to undo the upgradation in favor of quantity over quality. It can happen over a prolonged period at a slow rate or can happen quickly over the entire manufacturing line at the same time.
Counteracting this trend calls for better workforce training and compliance. Employees need a better understanding of the tools they use to integrate the techniques on how to grow manufacturing business properly.
Tackling the toughest challenges faced by companies incorporating the principles of Lean requires adequate training, proper integration, and a good understanding of the different techniques involved in the process. Once these hurdles are overcome, an organization can increase its revenue significantly and initiate their business' growth.