Want to know most interesting things about the Makar Sankranti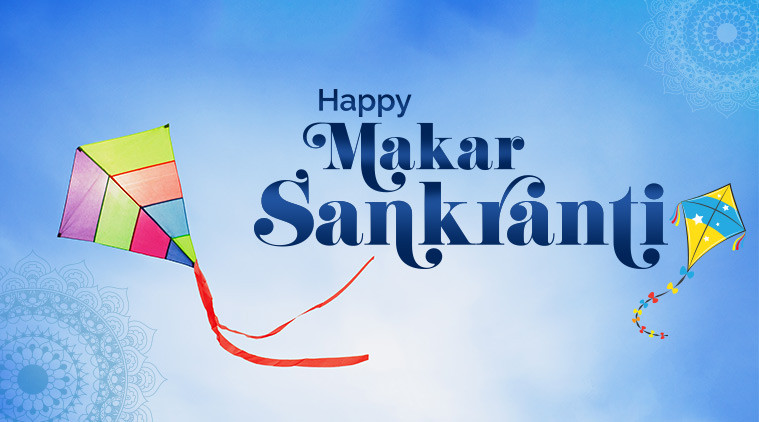 Makara Sankranti is a festival day dedicated to Sun and observed every year in January. The makar sankranti is a propitious day for Hindus and celebrated almost every part of India in a different cultural form with immense fervour, gaiety and devotion. Festival days in the Hindu calendar are observed and celebrated by Hindus and other people throughout India and foreign countries where Hindus reside. Many foreigners and Indians belong to other religions are eager to know about the history and significance of this festival in India. They can focus on the following details and get an overview about this festival.
An ancient festival celebrated by Hindus
What is makar sankranti? Makar Sankranti is the festival dedicated to the Lord Sun and referring to the solar day in the Hindu calendar. The Sun enters the zodiac sign of Capricorn or Makar on this auspicious day. This special day also marks the end of the winter month and beginning of the longer days in Magh month. The day of Sankranti is deferred by a day to recompense for distinction happens as the revolution around the sun. This festival usually falls on January 14th every year. The Sun starts its northward journey which is recognized as Uttarayan journey. Makar Sankranti is also known as Uttarayan.
History of Makar Sankranti
Everyone with a desire to know about the makar sankranti can focus on the history of this festival. Sankranti is a Deity who killed a devil named Sankarasur. Karidin or Kinkrant is the day next to the makar sankranti. The Panchang is the Hindu Almanac which provides clear details about the age, clothing, form, direction and movement of Sankranti. There are so many names for this festival across India. For example, Hindus in the Southern India call makar sankranti as Pongal. Hindus in Assam call this festival as Bhogali Bihu. Hindus in Northern India celebrate this festival as Lohri. On the other hand, Hindus in the Central India call this festival as Sukarat.
How do Hindus celebrate Makar Sankranti?
Hindus all through the world celebrate makar sankranti in different ways with lots of decorations. They wear new clothes and prepare delicious foods made of jiggery and other healthy ingredients. For example, Hindus in Tamil Nadu eat rice which is boiled with jiggery and fresh milk and topped with raisins, brown sugar and cashew nuts.
​_Some of the most outstanding integral parts of this festival are dancing, bonfires, fairs or melas, feasts and flying of kites. Hindus visit rivers and lakes sacred to them. They bathe while thanking the Sun. They donate items like clothes, blankets, food and other things to the underprivileged and poor.
Why do Hindus celebrate makar sankranti?
Makar Sankranti is one of the most auspicious days in Hindu customs. Every Hindu celebrates this day with great fervour and enthusiasm. Many children in Hindu families ask their parents about why we celebrate makar sankranti and how to celebrate this festival as per tradition. They have to understand and keep in mind that this festival is an occasion which marks the end of the dark phases and beginning of the new phase in lives of everyone.
We celebrate this festival to bring in the feeling of harmony and universal brotherhood. We start this special day by forgetting bitterness among our kith and kin and make new things to live the healthy and happy life all together.
There are so many unique things associated with this popular festival. For example, all festivals follow the lunar calendar to calculate the exact date of such festivals except the makar sankranti which follows the solar calendar as it falls on the same date every year.
Residents in every State of India celebrate festivals in different ways. However, Hindus all through the world celebrate makar sankranti on the same day. They go to nearby lake or river to bathe. They wear new clothes and consume special recipes prepared at home. They visit temples and worship the lord Sun. They step into the beautiful world of concern and love by forgetting old quarrels and bitterness.
Indian farmers celebrate this festival with what they obtain in their fields. On the day of makar sankranti, women in Northern India take the holy dip in the river especially the Ganges for long lives of their husbands.