Top 5 Budget Hotels in Kashmir
If you are planning to witness the picturesque scenes of Kashmir, then you need to spend a week at least in Kashmir. Well, there are a number of valleys and Lakes in Kashmir, which can greatly rejoice your soul. But to manage the vacation in Kashmir, you need to avail accommodation at budget-friendly hotels. Below here, we have represented some beautiful budget-friendly hotels, which will not burn your pocket, during the vacation.
1. Hotel Shefaf –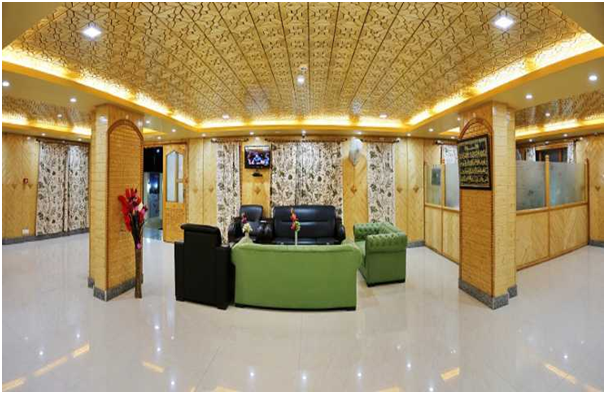 This extraordinary hotel is situated in Srinagar. Thus you can easily manage the transportation for sightseeing. Some popular tourists' destination near the hotel includes Sufi Shrines, Mughal gardens, and others. The unique architecture and decor of this hotel are the most talked things in Kashmir. The rooms are well maintained with necessary amenities like AC, geysers, room heaters, etc. The breakfast served here is very delicious, which will make you fall for authentic Kashmiri cuisines. The tariff starts at Rs 1300 per night.
2. Hotel Milkyway –
If you are looking to enjoy your vacation in the midst of local Kashmir culture, then this hotel is just perfect for you. The name of this hotel is maintained as per the reflection of stars in the night. Some European travelers observed the galaxy views from the terrace of the hotel, and thus it got named after that. Hotel Milkyway is located in the Northern Himalayan ranges of Aru Valley. Thus, you can ensure a peaceful and mesmerizing stay at the hotel. The tariff plan starts at Rs 1500 per night.
3. Houseboat Zaindari Palace –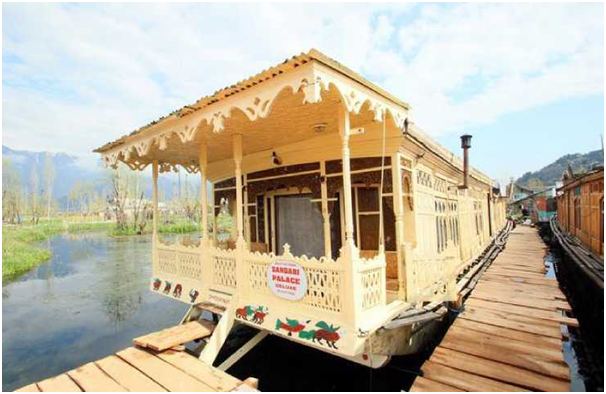 How about spending the vacation in some houseboats in Kashmir? Well, there is no need to worry about the budget. Houseboat Zaindari Palace offers you the best hospitality services at an affordable price. It is located in the Dal Lake, with some fascinating views of Himalayan range in the background. The rooms are designed in an old-fashioned style with a perfect aroma of comfort. The beddings and curtains of houseboat will surely give you interior designing goals. The tariff plans start at Rs 1900 per night.
4. Pine View Hotel –
This hotel is located in a peaceful area, away from the city's traffic and pollution. If you are looking for a calm and motivating environment to reside in Kashmir, then you need to stay in this hotel. The pine view hotel ensures you amazing picturesque of pine forest covered with white snows. This is the reason, why this hotel got such a unique name. The rooms are designed with colorful interiors, air conditioning, room heaters, clean bedding, and other modern amenities. The tariff plans start at Rs 1900 per night.
5. The Grand Mamta –
This is a 4-star hotel in Srinagar, but because of its lucrative deals, it has been included in the budget-friendly hotels. The dome-shaped atrium and styled rooms are some of the major attractions of this hotel. You will find all the modern amenities in this hotel. Indeed, a warm and cozy stay is highly ensured at this hotel. The tariff plans of Grand Mamta start at Rs 1500 per night.
So, when you are planning for Kashmir tour Packages, make sure you have got the accommodation facilities in any of the above hotels.