Top 3 Fun Weekend Activities for the Family
Do you want to spend quality time with your family? Are you running out of ideas on what to do? Have you been racking your brains on what activities you can all enjoy together?
Cast your worries aside. Simply read on and discover some of the top things to do on a weekend with your family and loved ones.
Family Fun
Nowadays, being able to spend precious moments together with the family is something that should be cherished.
With the fast-paced and busy lifestyles that most people lead, it is sometimes rare for parents and children to get together. Some parents rush to work very early and get home very tired that they tend to just crash into bed. Weekdays can also be a hectic time for kids, with school and other extracurricular activities taking up most of their time.
It is a sad fact of modern life that families must now make a conscious effort to really find time to be with each other. That is why those who care about nurturing their relationships with family members, strive to look for ways on how they can still be a tightly-knit unit. Families these days must be proactive in devising ways on how to keep the family intact through activities and experiences that strengthen their love and affection for each other.
For most, weekends would be the perfect time to do things together. It does not matter if it is spent indoors or outdoors, the idea of spending a day or two together is enough to keep the love burning within the family. If you want to create cherished moments with your brood, here are three weekend activities that should be on the top of your list:
1. Visit an indoor rainforest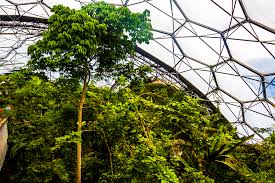 Are you a nature lover? Do green spaces interest you and your loved ones? If so, you can certainly visit an expansive indoor tropical forest in the midst of the city.
You and your family can spend a day of fun interacting with thousands of animal and plant species. From bugs, birds, and bats, kids and kids-at-heart can marvel at the different flying creatures at the artificial "tree of life" canopy.
There are different areas where you and your kin can experience various encounters with animals like sloths, reptiles, and kangaroos. Those who love aquatic life can also have an amazing time looking at a school of archerfish, stingrays, and even see piranhas in a feeding frenzy.
An indoor botanical and zoology museum is a fantastic opportunity for information and entertainment. You and your kids can both learn from the experience especially with the guidance of expert staff on hand.
Moreover, spending time in nature is a wonderful way to de-stress and re-energize yourself. In fact, a study published in the journal Scientific Reports shares that people should spend 120 minutes a week in natural environments.
2. Have fun at a waterpark
Do you love the water? Are you a family who loves aqua sports and activities? If this is the case, then you should head down to a wonderful water park where you can enjoy a refreshing change from the hustle and bustle of the city.
Have a splashing good time exploring the different areas of the water park. You can splash around and slide to your heart's content with several thrilling facilities that allow you to race, raft, and roll in cool waters all day.
You can also enjoy an exciting surfing experience, soak up some sun in the infinity pool, or simply lounge around in cabanas dotting the park. After all the adrenaline-pumping activities, you and your family can satisfy your thirst and hunger at the wide selection of food and beverage shops within the waterpark.
You can enjoy the water park all year round especially if you get annual passes that are usually included in waterpark special offers available especially for residents. This way, you get to float in and out even on public holidays.
3. Enjoy the movies at the cinema
If you have both done the indoor tropical park and the invigorating water park thing, perhaps you'd like to have a nice and cool time inside a boutique cinema.
Treat yourselves to a unique cinematic experience where you come out feeling like a star yourself. Choose from a variety of box-office hits and seat yourselves in the comforts of Italian hand-stitched leather seats. Dig into your bucket of popcorn or better yet, quell your cravings with gourmet selections from their in-store menu.
What's better is that you can also hold family events at this cinema such as birthday parties, anniversaries, or whatever occasion that you want to celebrate with your family and close friends.
You can even choose to watch your favorite flicks with the whole clan. Regardless if it's an old film or the newest blockbuster, the cinema's state-of-the-art audiovisual technology will ensure that all you need to do is sit back, relax, and enjoy the experience.
Weekend Wonders
Spending time together is a key ingredient in cooking up wonderful memories together. Dishing up good times and memorable experiences, these weekends with each other will serve as a good source of nourishment for your relationship to thrive and flourish.
The most important thing to remember when spending these times together is to be present in both mind and body. Take time to listen, to interact, and to genuinely engage with one another for truly meaningful family moments.