Think About Exploring India This Summer
Summer vacations in India can be fascinating and very much adventurous if you know where to go. India is one of those rare countries that hosts all the seasons equally. You get to experience the heat of the Sun, shower of rains, the chilling winters, the wearing away effects of the fall and the refreshing spring season, all here in India. India, a country where you find variations in almost everything is always a great place to be at and that is why we always ask you to consider booking some cheap flight tickets to India so that you get to explore this country that looks colorfully bright and different.
Now that summer is approaching real fast, I am here to tell you quickly about the places to visit in summer in India. I am going to divide them all into North, South, East and West describing two places from each corner of India so that you do your homework before coming down to India. So scroll down and read along to know more about these summer vacation sports in India that might allure you into visiting our website Indian Eagle for any further flight ticket bookings.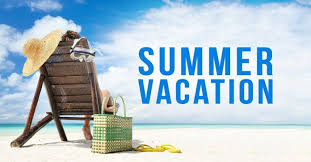 Let's explore the Northern peaks first:
To be honest, the entire Northern part of India is pretty chilly and so you can have a great time being there if you are not great friends with the sunrays. You can always come here and stay nestled in the nippy weather of the North. The best places to visit during the summer in the North can be Shimla, Dehradun, Nainital, Srinagar, Kashmir and some other North Eastern parts of the country which are considered the coolest places in India during summer. So these places are for people who miss the chilling weather when summer spreads its sheets. There are times when not all can go trek in Ladakh and other places. So try it in summer. That might help!
Book some cheap flight tickets to Delhi as it has its home towards the North and then from there you can always go anywhere you want by air, by road, by trains or by bus. You will love being here because North is meant for all those people who do not want to let go for the winter. This is the time when these places have their snows melted slightly and look very much refreshing and awake. So visit the North of India for such cool summer vacations in India.
Taking a diversion towards the East:
The East of India where the states of Bihar, Jharkhand, Odisha and West Bengal exist is very much advisable to go during the summer. This side of the country is very much suitable as the best summer holiday destinations in India.  Move to Odisha and experience the beach view of Puri and also make sure to have some delicious food that is prepared in the streets. You will love being here. Not just there but also West Bengal where exists the famous river Hugli and where you get the best selection of sweets. Bihar and Jharkhand will impress you with their open areas for football and cricket. Maybe you should try playing here in the desi version. All these places are very much significant right from a very old age as they seemed to hold some important ranks during the Indian Independence. So make sure to pay a visit.
Coming down to the South now:
States like Karnataka, Andhra Pradesh, Kerala, Telangana and Tamil Nadu belong to the South and that means you shouldn't miss this side at all. Welcome to the God's own country, Kerala where you will have the best experience. This place is blessed with extremely beautiful nature and natural wonders. The food of the South is an impeccable thing to not miss at all when you are in India. You might even end up booking some last minute flights if you ever crave for it. Visit Hyderabad if you wish to have a royal summer vacation in India for this place is the ancestral heaven of the Nizams and that means you will totally feel royal here. Oh and do not miss the Biryani. It tastes yummy.
And finally moving up to the West:
Now the West is again a very cool place and is very well famous for Bollywood because it is here where you find Maharashtra, Mumbai, the city of dreams. The best thing about being in the West is that you will be able to visit Goa, the mini foreign in India where life goes as crazy as you want it. Goa is one of the best destinations to be at during summer and so don't lose the chance of being here. Gujarat and Rajasthan are also the most ethnic and the brightest cities to be at and so this summer you should totally try these places out.
So this was all I could tell you in a gist about India and the summer vacation in India. I know that I have confused you now as to where to go but then you are always welcome to explore any part of this country so just set your bags and book your business class flights with us at Indian Eagle for extra comforts at economic airfares. Adios!