Things you should Actually do in College to Ensure your Workplace Success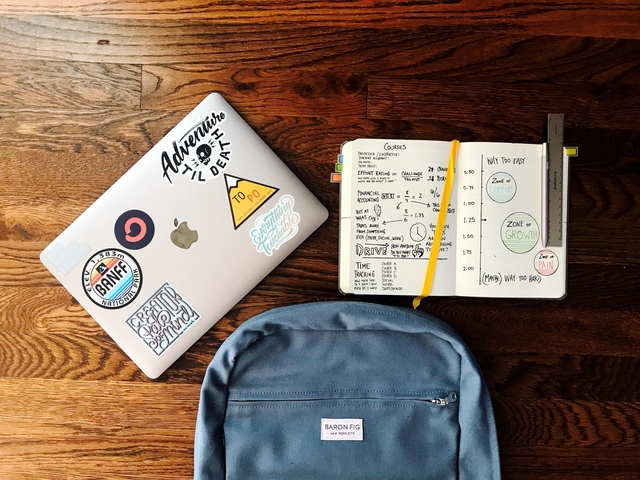 College is the training ground for your future career. As a student, you must exert extra effort to pursue higher education. If you start doing great and excel during college, you will most likely achieve a job with high-paying compensation and benefits.
You will have a competitive edge due to your top-notch credentials. Managing your time during college might be stressful, but it is a worthy sacrifice for your future. Now, you might be curious to know what particular skills and talents are necessary to grow as a future professional.
In reality, your grades are just a measurement of your academic performance. However, you should also make notes of the extra skills because these capabilities can be surprisingly helpful in your career. To bring the cup of victory in your hands, here are the things that you must emphasize:
1) Time Management and Punctuality
Punctuality is the most basic etiquette that we need to learn. Probably, you always go to your classroom at past 8:00 am. However, your class should start at 8:00 am exact.
Your classmates might crown you as 'The Late King of the Year' if you keep on doing this regularly. Your attendance and grades will be affected as well. So, if you want to change your habits, you should practice being punctual.
You should sleep on time so that you will wake up early. That's how simple it is to fix your body clock. If you will become used to it, you will most likely do it regularly. Hence, when you already graduate and find a job, you will be punctual all the time.
2) Writing and Oral Skills
During college, you may not even like to participate with your group or raise your hand during recitation. Well, of your confidence and determination is too low, you will most likely become less competitive in your work.
As early as now, you should hone your skills in writing and verbal communication. If you achieve those skills, these capabilities will be your charisma in your future job. So, if you have the aspiration to perform well, you should at least start to do your homework, assignments, and projects diligently. Make sure to become prepared before you will go to school so that you can raise your hand whenever there is a recitation.
Now you might be thinking, how will I write my research paper? Well, this is one of the challenging parts of our college life. Aside from the semestral exams, oral defense, and thesis, you should learn how to write a research paper.
Writing is a matter of practice and dedication to exploiting this skill. By consulting to a professional writer or tutor, these experts can help you better understand the writing process. Thus, they can help you get improved and become more competitive.
3) Leadership Skills
Stewardship is an acquired skill and it takes courage to become an effective leader. Some people interpret leadership differently. They thought that the leader is usually the brain of the group and he is mostly the person who provides ideas. Well, this is exactly the opposite. The role of the leader is not actually as an all-knowing person.
All the ideas and procedures are the inputs of the members. Everyone has a unique ability. As a leader, he should help the members unleash their abilities and use their talents to become a successful group.
Being a leader is an essential skill for your future career. If you are trained during your college years, you will surely apply this learning in your job.
4) Computer Skills
In the world full of technology and advancement, computer skills are a must-have for an individual. During your college, you can learn different software and sites that can help you with schoolwork. If you know how to use Microsoft Office Tools, Office 365, or Prezi PowerPoint, you've already met the basic requirement.
Moreover, you can expand your knowledge with the various apps, sites, and software as you work on your job. You will be exposed to different systems and databases. Having exposure and massive experience with these systems can help you do the work effectively and efficiently. If you want to have a competitive edge with your career, start mastering these office tools and explore interesting sites in your college years.