The Ultimate Guide to Job Hiring in the Philippines
Didn't get a job in 2017? Looking to switch to another firm this year? Then, go big! Many companies are looking for a big job hiring this year.
When it comes to career opportunities and salaries in various sectors such as accounting, finance, banking, human resources, and information technology in the Philippines, there will be seen an exponential growth this year, says a recent survey by an International Recruitment Company.
When it comes to top job hiring companies in Philippines, Unilever comes at the top: A brand upon which people trust.  On any day, 2.5 billion people use the products of this company to look good and to feel good (Source: Unilever).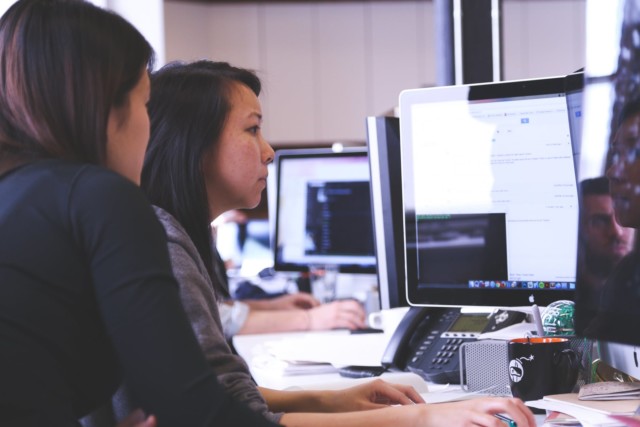 Now let's have a look at various job openings in this renowned company one by one:
Project (Engineering) Manager
The key responsibilities of the project manager are to deliver the objective of the master plan on-time, within approved budget by implementing and executing of project designs and plans.
Service Delivery Associates – Order to Cash
A Service Delivery Associates deliver the services of the company to its clients or the customers. The associates play a vital role in creating a long-term relationship with the customers.
Brand Executive – Personal Care
Plays a supporting role in analyzing how a brand is positioned in the market and crystalizes the targeted consumer's insights. Brand Executive plays a vital role in achieving short-term and long-term goals of the company.
Regulatory Affairs Senior Assistant Manager
Major role is played between the company, its products, and regulatory authorities by using knowledge of scientific, legal, and business issues to ensure products, which are developed, delivered, and manufactured or distributed by the company meeting the required legislation.
Licensed Pharmacist or any allied health science professional (Chemical Engineer, Chemist, etc.) are preferred.
Assistant Business Development Manager
The role encompasses planning and carrying out business development activities; to make a network with current and prospective clients and developing personal relationship in order to meet the business strategies to achieve the target.
Manages assigned depot operations including warehousing, customer services, transportation and cabinet management.
Supply Chain Finance Analyst
Supply Chain Finance Analyst is responsible for the month-end closing activities, performs checks, and control various supply chain reports. In-depth understanding of business systems and tools is must along with knowledge of Excel, Access, and SAP.
Develop and translate shopper, category, and channel/retailer insights into innovative solutions that drive business growth across multiple stakeholders.
Customer Marketing Executive
Customer Marketing Executive is responsible for creating sales analysis, lead development and execution of overall trade strategy for growing Out of Home (OOH) channels.
Channel/Distributor Executive
Channel/Distributor Executive is responsible for handling the various distributor operations in any specific territory. In this role, one has to ensure that the right product is delivered to the right location and at right time. In simple words, we can say that this role primarily deals with the storage and distribution of goods.
Unilever Network – Product Training Asst. Manager
High entrepreneurial ability is the key requirement. It gives consumers the opportunity to join in on the company's success through entrepreneurial means. Provide products training for staffs and business associates.
Demand Planner is responsible for all the forecasting activities associated with the products and customers. It is the integration point in sales and commercial organization. Candidate should be familiar with the SAP functionalities and Bachelor degree in science along with at least 1 year experience in demand planning is preferred.
Engineering Services Manager
The key responsibilities involve managing site services to ensure safe and good working condition to support supply chain operations in Home and Personal Care factories.
Candidate must possess professional Mechanical Engineering license with at least three years of experience in engineering services.
Electrical Controls Supervisor
Electrical Controls Supervisor is responsible for design, development, and supervising of all aspects of electrical control systems, equipment, and machineries. Bachelor degree in Electrical engineering is preferred.
Responsible for the operation of all product line technologies, the operation of hardening tunnels etc. Bachelor degree in Mechanical, Industrial, or Chemical engineering is required with 6-10 years' experience in factory operations.
Apart from the above job hiring in Philippines, there are numbers of jobs in other profile too. There are also many job portals which you can go through for the updated job vacancies. In this regard, Monster Philippines, a leading job portal connects thousands of job seekers in solving your problem. Just create your profile today and upload your updated resume to get job alerts.