Merits and Demerits of Different Types of Siding
Planning to choose a siding? Either you are in the process of building a new house or renovating your property. Choosing the right siding is an important decision as it defines the architectural style, offers protection against weather, and improves insulation. To choose the best for your house you need to be familiar with the advantages and disadvantages of the different types of siding. If you are looking to get help from professionals regarding the Cape Cod siding installation for your house, then you should contact experienced companies.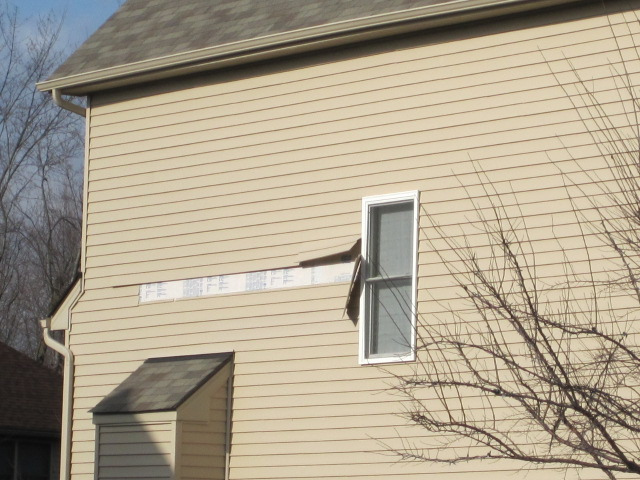 Let's discuss the merits and demerits of different types of siding:
1-Stucco Siding
It is made from cement, lime, and silica. It is can be applied to wood, stone, or brick surfaces.
Merits
It is long lasting if properly installed or maintained.

It is energy efficient.

It is fire resistant and resistant to various bacteria and molds.
Demerits
It has high installation costs
It is not suitable for use in humid areas.
2-Brick Siding
It is one of the oldest types of building materials, yet still popular today. It can be available in a variety of different fashions, including decorative brick, brick veneer, fake brick, or real brick.
Merits
Offers good insulation.

It is durable, don't need to be stained ever.

Protects the home against fires.
Demerits
It can be damaged by rain, as a result, chances of mold and other types of bacteria increases.

Cost of brick veneer or real brick is high as compared to vinyl siding.
3-Stone Siding
Stone creates an elegant facade that is usually liked by many homeowners.
Merits
It offers quality and durability.

Stones are hard materials and take years to erode or deface.

Essentially don't require any maintenance and are easily cleaned.

They don't ever peel, crack, or fade.
Demerits
Cost of labor and installation is high as stones are heavy to move.

Need time for proper installation.

The stone itself is very expensive.
4-Metal Siding
Metal siding is becoming popular for residential or commercial buildings, due to various benefits.
Merits
It is durable and most used for home exterior material.

Some types are not damaged by water or rot while some may get rusty, if not maintained properly.

Retains color, doesn't fade and can be painted.

It is fire resistant and prone to pest attacks.

Keeps the house cool during the summer by reflecting sunlight.
Demerits
Some metal, such as weathering steel and copper, changes due to exposure to weather.

Aluminum is soft and may dent if hit by a rock.

It is heavy and needs time for installation. That increases the cost.

It does not retain heat in the winter so it increases the bill.

It requires repainting after a few years.
5-Vinyl Siding
Vinyl siding is a synthetic home exterior material. It comes in a great variety of colors and in different forms. Some of the forms are shakes, vertical panels, shingles, horizontal panels, beaded designs, fish scales, and lap.
Merits
It requires low maintenance and only needs washing.

It does not need a professional for installation, a DIY job can manage. This reduces the cost of installation.

Comes in different colors and designs.

Color does not fade away.
Demerits
It is not biodegradable and ends up in landfills for a long time unless recycled.

It can be damaged by extreme weather condition such as wind and high temperatures which causes cracks, mold, and rotting.
6-Fiber Cement Siding
It is made from a special combination of wood fibers, cement, and sand.
Merits
It is similar in appearance to wood.

It is cheaper, durable and easy to maintain.

It has two types; pre-coated or pre-painted. Pre-painted can be painted or stained after installation.

It is water, fire, and insect resistant.
Demerit
It is heavy but lighter than brick or natural stone. This factor increases the price of installation.

If going for a DIY route, then you need to buy or rent special cutting tools.
7-Imitation Stone/Brick Siding
These sidings are a precursor to today's modern vinyl limitation versions.
Merits
It has a low price.

The cost is less but appears to be just as good as the real thing.

You can't identify them unless you note the caps on the corners.
Demerits
It is not durable.

Doesn't last long as brick or stone.

Prone to water damage.
8- Engineered Wood Siding
It is made up of composite material. It contains real wood as compared to wood-imitating vinyl or fiber cement. Various fibers and strands are combined to give a finished product.
Merits
It has a low cost.

It can be customized to personal preference. It not only appears like real wood but is also created with a convincing texture.

It is durable and lasts for 20 to 30 years.

It is moisture, fire, and insect resistant. It requires little maintenance and suffers very little wear and tear.
Demerits
It can't be repaired or restrained. If you want to get rid of it, you need to replace the siding.
9-Concrete Siding
It consists of cement, gravel, sand, and water. The ingredients are mixed in various proportions to form a paste that hardens when dry. This characteristic makes concrete house siding durable.
Merits
It is durable and can last for hundreds of years.

The cost of maintenance is low.

It can withstand calamities such as floods, tornadoes, and hurricane. It is also fire resistant.

It has insulated properties that reduce the costs related to cooling and heating.

It can be molded into various shapes using concrete to create a design solution and attractive finishes.
Demerits
The installation cost is high.
10- Glass Exterior
It is a suitable home exterior when a lot of light is needed. The glass used should be strong enough to withstand harsh weather conditions like winds and storm.
Merits
The home becomes energy efficient as it provides an airtight environment. So, there is heat during winter and homes stays cool in the summer.

The home becomes water resistant since sealant does not allow moisture to enter inside the home.
Demerits
No privacy.

Requires regular cleaning.

Cost of glass and installation is high.
These were some of the siding options. You can pick one according to your choice and requirement. If you are looking to get professionals for installation or guidance about the selection of siding, then always hire experienced siding contractors for the job.