Famous Tourist Spots for Water Sports in Andaman
The Island of Andaman and Nicobar with its blessed picturesque beauty and sparkling water from three major water bodies named as the Andaman Sea, Indian Ocean, and the Bay of Bengal. A summertime trip to this beautiful place is a must for every water sports enthusiast. Now, let's take a look at some of the famous tourist spots that are famous for its water sports adventure.
Elephant Beach: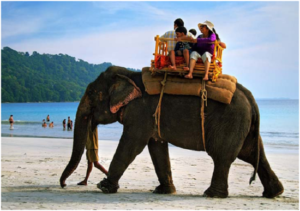 Snorkeling, underwater sea walking and scuba diving are the three major water sports provided by Andaman tourism in the Elephant Beach. Snorkeling amidst the colorful amalgamation of marine life is an experience of a lifetime. Here you can spot numerous fish, lobsters of different species along with the famous coral reefs surrounding the Island. This place is a part of the Havelock Island.
Bharatpur Beach: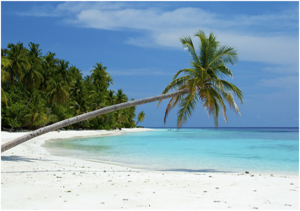 This famous beach lies in the Neil Islands, which is located at a short distance of 37km from the capital city Port Blair. The white sandy beach and serene environment of this Island are appropriate for water-based activities provided by Andaman tourism like swimming, coral watching and the famous glass-bottom boats that offers a mesmerizing view of underwater corals. Snorkeling is the most opted water sport in this area for the shallow water that provides a great view of the life under water.
Cinque Island: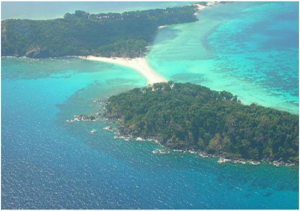 This beautiful Island in the Andaman contains geologically two different islands which connect via a sandbar. Thus, the northern and southern hemisphere of the Cinque Island together is known as Cinque Island. The coral reef garden surrounding this area is spread out to a distance of few hundred meters that extends deep into the sea.
Cinque Island is a part of the Mahatma Gandhi Marine National Park. The famous water sports in this area provided by Andaman Tourism are underwater diving, game fishing, and Scuba diving and so on. The view of the coral during the sunset attracts a lot of nature lovers who want to experience the marvels of nature.
North Bay Island: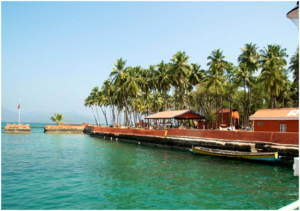 One can reach this Island by opting for a ferry ride from the capital city which is located at a distance of 28 km. North Bay Island garners a lot of attention from visitors being an uninhabited Island which is far from the noisy city life. When visiting this place, tourists can indulge in water sports activities such as Jet Ski riding, snorkeling, speedboat ride and even an underwater sea walk to get up close to the beautiful unexplored life of the marine animals.
Havelock Island: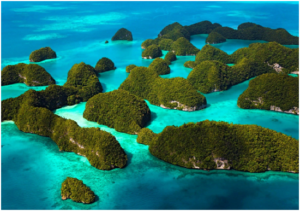 Swimming among fishes and colorful corals is a rich experience for the visitors in Havelock Island. The coral reefs in these areas are free from the mishandling of human-based activities, and thus one can see the marine life and corals in their purest form at this place. The best way to do this is to indulge in Snorkeling and Scuba Diving.
Apart from Elephant Beach which is famous for snorkeling, the main spots include Seduction Point, Lighthouse, Mac Point, Aquarium, Pilot Reef, Minerva Ledge and Turtle Bay. These areas are the best option when it comes to underwater diving. Many diving schools located in this area provide some necessary training to beginners for safety purpose.