Best Weekend Trips From Delhi
Vacating for a day or two vicissitudes our mood with positive energy and enliven our soul therefore in order to achieve that tranquility of mind it should be planned prudently so that the trip delights you more than your anticipations. We always need a break from the tediousness of our frenzied life and it is not always promising to take a long break so we can plan weekend trips to invigorate our life.
There are times when we have raised our expectations from a weekend trip that most of the time we end up in a heart-rending experience as it doesn't fetch up anywhere. So to give wide berth to such a situation we have planned cliffhanging trips to make your weekends well accomplished. Here we are unraveling a few destinations which will enlighten your weekend trip to deliver what it was supposed to be.
Mathura: Find liveliness in Holiness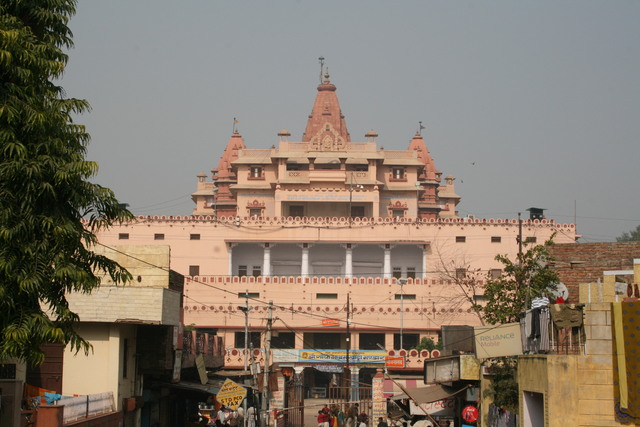 The birthplace of Lord Krishna is a magnificent view and hoards of temples will leave you in the state of ambivalence as all the temples are jam-packed with the exquisiteness of Lord Krishna. You can plan a visit to Mathura on any day as it takes only a day to accomplish this trip in a day. You will be imbibed with the holiness of this deific place of Lord Krishna.
The most significant place to visit is a Govardhan hill which is 22km from Mathura and it is considered to be as consecrated as Lord Krishna so his devotees worship this sacred hill just like Lord Krishna. Another touted temple is Dwarkadhish which has an array of splendid architecture and paintings. You will be startled by this divine place and the magnanimous temples all over the city which will entice you to visit this place next time you plan a weekend trip.
Jim Corbett National Park: Kick-start your life with wildness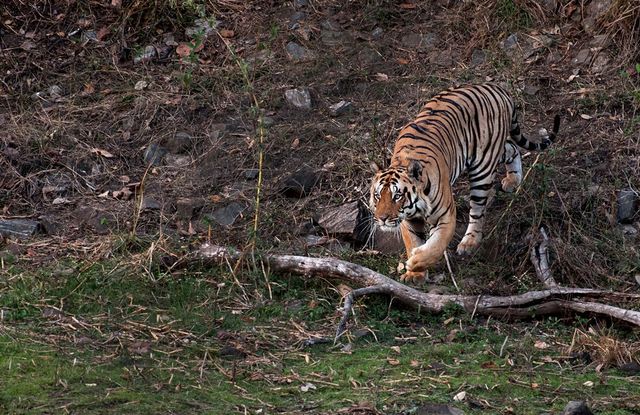 It is the oldest National Park in India for all the audacious people this is an ultimate place to visit on your weekends. You can relish the daintiness of flora and fauna along with the wildlife which is a natural habitat of endangered species of the ferocious Royal Bengal Tigers. It is located in the foothills of Himalayas and is a tourist's attraction so the connectivity is also ensured well. This vacation will surely prove to be an elated experience for all your adventurous friends or companions.
You can augment the trips jubilation by making the visit to Corbett in a Jungle Safari without which this trip is piecemeal. As it is one of the most visited places and is one of the eminent National Parks of the country and so it is ensured to have a good connectivity.  When you plan a trip make sure that you check cleartrip coupon code online to avail the prolific offers and discounts.
Amritsar: Holy Land serving Ambrosia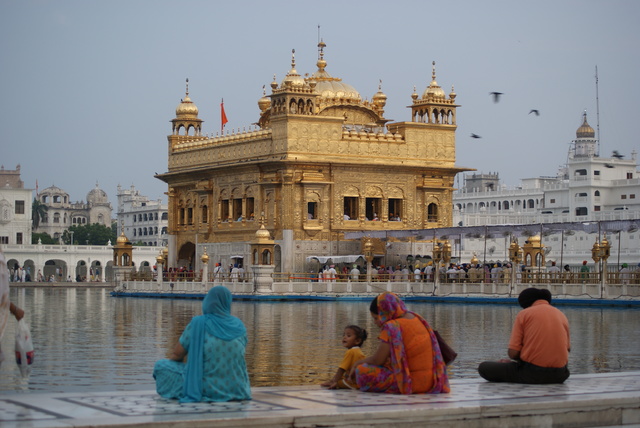 The city meaning 'pool of ambrosial nectar' is the impeccable place for all the foodies as it serves food which is equivalent as ambrosia. This place is undoubtedly a scenic beauty with the splendid golden temple, spiritual pond and delectable halwa which gratifies your soul with the holiness of this place.
Apart from this, you can also visit nearby places like Jalianwala Bagh which has historic relevance and is the pride of all the Indians depicting the sacrifices of millions of Indians. You can also visit Durgiana temple which is highly substantial and dedicated to Goddess Durga and replicates the Golden Temple completely is also a prolific visit.
Rishikesh: Timeless Beauty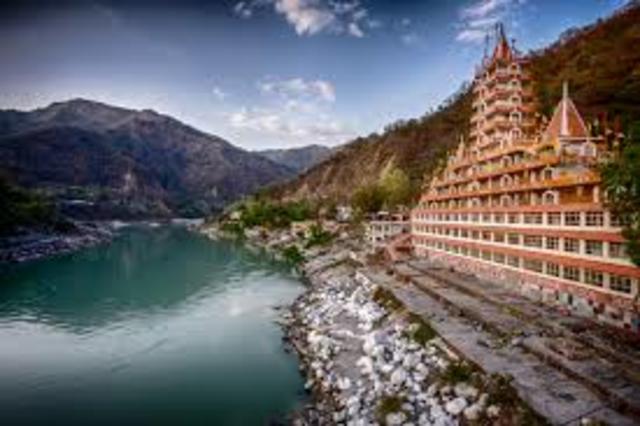 If you are jaded by the monotonous schedule of your life and is planning to have an electrifying weekend trip then this is the best place as you get enormous options to curtail the boredom from the hectic life. The place is known as the 'Yoga Capital of the World' it has got many standard cafes, yoga ashrams, and many ancient temples. You can either relax in any yoga ashram or you can also enjoy any water sports like River rafting, boating, swimming etc.
Over the years it has emerged as the most favorite catering to people with different purposes. It is situated down the foothills of the Himalayas on the bank of spiritual river Ganga. It is also ladled out as a campaigning spot which surges tourists across the world. It has airport connectivity and is well aided with transport facilities like cabs, buses, stations etc. which makes it as pretty much commutable.
Heavenly Trip To Kasol
 This is again an answer to the hankering for an adventurous trip which can boost your robustness as Kasol provide adventurous options as it is a hub for trekking, backpacking, etc. and you can also enjoy the resplendent beauty of Kasol villages which are serene and quaint will surely leave you staggered. Kasol is one such place which is still pristine and free from the deception of modernization.
You just can't resist the picturesque view of the burbling sound of river Parvati and the breathtaking view of the snow-capped mountains will leave you spell-bound. This could be the best destination if you wish to spend some time in nature's lap and mollify your soul and mind. This place is also christened as a 'little Greece'. You can also shop at the Market of Kasol which has trinkets, memento, jewelry, and semi-precious stones etc.
Rajaji National Park: Park of the Nation
This place is an ideal destination for all the nature lovers and wildlife fanatic as it proves to be an exhilarating destination. This place is enclosed in the Shivalik Mountains and serves you with a nerve-racking experience as this place is enriched with an assortment of nature's gifts. You can explore this place in Jeep safari which will augment your view and you can find Tigers, Asian Elephant, Kakar, Python, Monitor Lizard, Chital, Bear, Cobra etc.
This place is renowned for tigers and elephants and was accolade with the title of Tiger Reserve by the government of India. You can visit this place by taxi as it takes only 6 hours from Delhi and this National Park is easily accessible due to the tourist's favorite spot.
Lansdowne: Enthrall in the Natures Lap
If you are planning to take a break from the shove of metro life then this is the best to find some serenity in the hills of Lansdowne which is the best place to enjoy a vacation in placidity with your family or loved ones. This is an ideal place to make your weekend a congenial one and revitalize your liveliness to take back the responsibility of your life. It takes 7 hours approx. by car and the nearest station to it is Kotdwar which is at an hour away from Lansdowne.
There are several places which are favorite tourist's destination like Bulla Lake which is pristine and well maintained where you can invigorate your soul. If you desire to have some adventure then you can explore Jungle Safari's wildlife where you can see the picturesque view of natural habitats and wild animals of Himalayas. Other places to visit in Lansdowne are Bhim Pakora, Tip n top, Darwin Singh Regimental Museum, St. Johns's Church and much more.
PARADISE IS NOT TOO FAR AWAY
To escape from the tussle of life was never a remedy but to hit back with full vigour was one. It is always recommended to break the lassitude of your life so that you can retain the energy. We have listed all the places which will surely foster you with beguiling memories and enticement to visit the same place again.