Best Shower Screen – Option for the Tidy and Hygienic Bathrooms
When it comes to the bath designing or renovation it is important to have a look at the importance of the shower screen. It keeps your bathroom clean and hygienic. They give you an elegant look and they are also cost-efficient. There are a number of types in the shower screen available in the market only specific type will be suitable for your need. If you are looking to install shower screen there are certain criteria that help you to choose the best shower screen for your bathroom.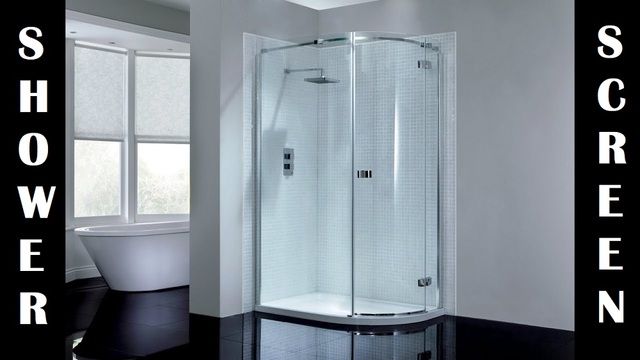 Do Appropriate Research
There is a larger number of shower screen option in front of you like sliding, swing, bifold and walk in. the materials can be glass or acrylics and you can design like angular, sliding, folded or swing-opened based on your convenience. You can choose one of them by having certain details and by knowing how each of them may be helpful for you. Speak to the other members of your family you may get an idea and choose your shower screen based on them.
Plan out having the Structure of your Bathroom
Your shower screen should be highly suitable for the structure of your bathroom. Plan according to the space that you have for the screen and also the screen that you choose should not be disturbing to use the bathroom. For the smaller bathroom, it is better to have compact bifold or sliding door and if you use the bathroom that has high space you can opt for a steam shower.
Quality of the Glass that your Shower Screen is made of
Whatever the product is, it is important to have them in good quality. It is necessary that your shower screens should be made of toughened safety glass that possesses high safety and quality since there can be kids and it is necessary to have a safety measure to avoid any dangers. When you choose the product with the high quality you may not need to worry about their lifetime.
Easy Maintenance
Look for the shower screen that is easy to maintain and the glass should be accessible at all the places in order to avoid hardness in cleaning. When it comes to cleaning clear are much easy to clean them when compared to frosted and tinted glasses. Also, choose the glass that is frameless because they are easier to clean when compared to the framed and semi-framed ones.
Speak to the Expert
You may have knowledge regarding the screen installation, but that may not be sufficient. A professional will know the appropriate material and the design to choose. In addition, they will help you to choose the right factors that your bathroom shower screen requires. Expert advice and suggestions are always necessary for the best outcome.
Consider your budget
There can be any design and models, but it is important to consider the budget that you have quoted for your shower screen. Consider certain important factors like quality, design style etc even before you fix the budget makes sure your final selection falls within your budget and still you choose the best shower screen for your bathroom.
Also, consider other technical and aesthetic perspectives they should have the ability to deal with humidity and certain other factors. To have a complete aesthetic touch you should look into certain factors like color coordination, patterns, and textures and they should match with the color of the wall and other accessories of your bathroom. You can also choose the screen that is customized according to your needs, get help from the professionals and make very aspects to be the best and everlasting.