Amazing Apps to Boost Restaurant Management
Going crazy with stock management at your restaurant? How about your food inventory? Do you wish you could better manage the kitchen or your tables?
With an efficient all-in-one restaurant management system, you can breeze through restaurant operations. Just by clicking or swiping on your iOS operated tablet, handling staff and stocks and servicing customers can be done like a true boss.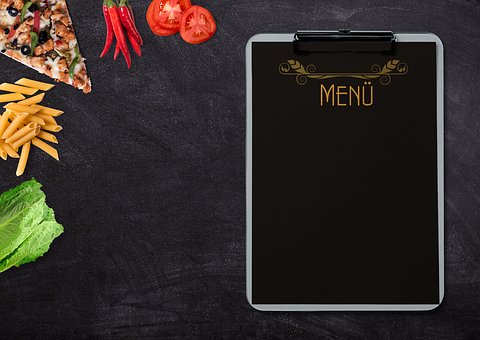 Amazing Apps to Boost
Whether you have been in the restaurant business for years or are just about to open your first establishment, you will most surely appreciate the advantages of technology. These days, managing a restaurant can be made easier with the assistance of modern equipment and systems.
One of the crucial tools of the trade is a handy tablet that contains a powerful solution. Most of your restaurant's operational and management challenges can be answered through an efficient restaurant management system. Through various apps that are compatible with an iOS device, you can choose to install specific computer applications that will make your job so much easier.
In addition, it is not only you who will benefit from these valuable digital programs. Your staff will thank you for it. What's more, your customers will love the quick and competent service that you will be able to deliver using these apps.
Here are some of the amazing apps that can help you manage and boost your restaurant to successful heights:
1.I

nventory Management
Managing your restaurant inventory can be a painstaking task. By installing an Inventory Management app on your Apple tablet, you can easily chop off a huge amount of time and enhance productivity.
With this app, you can avoid food wastage by being on top of your stock level. You can set notifications when your pantry is running low on crucial items. This means you can avoid running out of ingredients and failing to serve popular menu items.
What's more, the app allows you maximum efficiency since it affords you the convenience of checking on your inventory even while on the go.
2. Kitchen Display System
When you install the Kitchen Display System app on your Apple tablet, you also ensure that food is prepared correctly and served on time.
With this system in place, you can avoid making costly mistakes. This is because orders made are sent straight to the Kitchen Display System, thus avoiding human error. Any changes made to the order will instantly alert the kitchen staff. This saves time and effort on the part of your kitchen team and saves you money and resources as well.
This app will also help you and your staff monitor preparation time and send notifications when there are delays, allowing you to roll out timely and effective reactionary measures to appease your customers.
3. Table Management
Your restaurant's staff will be relieved to have this Table Management app handy. With this app, you and your staff can easily upload your floor plan into the system and monitor each table efficiently. This way, you can have a visual layout of each table and each restaurant floor so you can promptly serve your patrons.
As soon as guests arrive, just look at your tablet and see which tables are open and can comfortably seat the number of guests. You can also estimate how long other customers need to wait by setting table timers on each table.
Real-time updating of orders is also possible with this app and informs staff to pinpoint the exact service stage. This gives way to better table management and customer handling.
4. Point-of-Sale
Have complete control of your cash flow, monitor restaurant activity, and manage tills with the Point-of-Sale app.
Punch in transactions and serve your customers even when offline. You don't have to worry about the information, as it will be readily uploaded to the Cloud once the Internet connection is back.
You can also keep abreast of each staff member's productivity with this app. You can see how well they perform and compare their performance over time through the app. At the same time, you can also heighten security by giving specified access to individuals or groups within your organization.
This system also has an application program interface (API) that allows you to add third-party apps to be integrated into your system. This includes room for online ordering and deliveries as well as loyalty programs.
In addition, you can earn and build customer loyalty by adding the Customer Display System to your POS setup. You can keep it transparent to your customers throughout the purchase process. At the same time, you can also offer them restaurant promotions, discounts, and seasonal offers through this app.
5. Waiter Digital Menu
Make the experience even more enticing for your guests when you hand them your restaurant's digital menu.
With vivid pictures of your mouthwatering menu, guests may be compelled to order more dishes or drinks. Once an order is placed, it is automatically set and synced to the Cashier POS and the Kitchen Display System for fast and efficient service.
Not only will you help save by the environment by not using paper and ink, but you can also save time, energy, and resources when you update your menu. Changes will readily be synced across all restaurant branches through the Cloud.
Serving Excellence
This collection of apps will certainly elevate your restaurant's professionalism in offering top-notch service. Not only that, but you will also be able to streamline your operations to achieve maximum productivity.
With these astounding apps, you will surely be able to serve up an enjoyable dining experience for your customers.
AUTHOR BIO
Ahmad Alzaini is the co-founder and CEO of Foodics, a fast-growing food tech startup. A businessman by nature, Alzaini is an app aficionado, developing businesses in Saudi Arabia within several industries. Today, Foodics has extended to new markets across the MENA region, processing over 1 billion transactions, and offering the latest technology in POS and restaurant management.