7 Tips to Reduce Office Moving Stress
With numerous items to prepare, pack, and transport and several employees to supervise, moving office can certainly be one of the most stressful and exhausting experiences you will ever go through.
This is true whether you will be moving your business to another city or only a few blocks away from your current address. And although stress will always be part of moving, there are ways for you to reduce or manage it. Here are seven tips for doing so: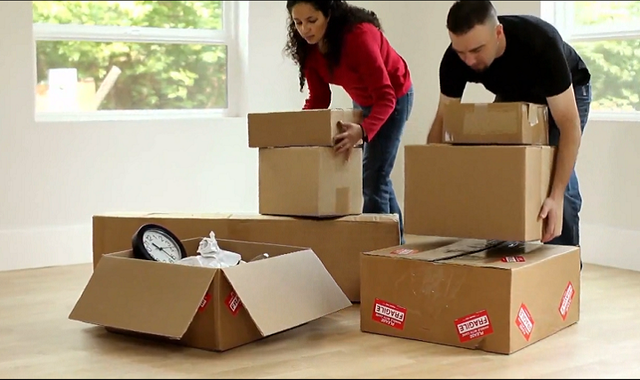 Hire an experienced office removal company.
One of the first things you have to do once you have made the decision to move is to look for a moving company to help you during the actual office relocation.
However, don't simply hire any mover. Look for office moving companies that have years of experience in commercial or business relocation. By doing so, you will be sure all your items will be handled by seasoned and trained professionals in every step of the moving process.
When you choose a moving company that offers office removal services, you can get help with other tasks as well, such as packing and post-move cleanup.
And once you have chosen your removalist, book them as soon as possible to ensure they are available on your target moving date.
Start planning your move early.
To ensure a smooth, successful move, start making your plans at least three months in advance. By doing so, you will be able to streamline all the activities involved in the move. You will have a higher chance of eliminating a lot of unnecessary hiccups as well.
Don't forget to create detailed moving timelines and checklists to execute your plan. These timelines and to-do lists will help you stay organized and stay on top of things. Additionally, they will help employees keep track of their moving tasks and other priorities so that the relocation won't drastically affect daily operations.
Have a detailed knowledge of your new office ledge of your new office.
During your visits to your new office, take measurements of all the rooms, door openings, staircases, windows, and even the lift. When you take the time to do this, you will be able to smartly choose which furnishings and equipment to bring or to leave behind or sell.
Start drawing up a floor plan for the new office as well indicating exactly where the equipment and furniture you will be taking will be positioned. When organizing the offices or workstations, be sure to keep your employees in the loop so that everyone will be happy with their new work areas.
Don't move everything.
Prepping, packing, and moving all your current furniture and equipment pieces, whether you are using them or not, is not only tedious; it will also be more expensive.
To avoid extra work and unnecessary expenses, take the time to declutter. Donate, sell, or throw away anything that you aren't using (whether functional or not) and won't need in the future.
Instruct your employees to do the same when they start packing in their sections or workstations as well so that they will have fewer items to pack.
This step will also allow you to leave behind a cleaner office.
Update your address before the move.
Make sure you change the address listed on your website in advance. Change the map on your website if you have one as well. Promote your move on your social media accounts so that your customers or clients will know about your new address.
If your business has a voicemail, leave a message so that those who call ahead of time will know your change of location and when it is effective.
Ensure all utilities are set up prior to the move.
Get in touch with your phone and utility companies and Internet service provider to inform them of your move beforehand. In case you have in-house IT staff, ask them to make sure that your communication and IT resources are properly moved, installed and ready for use during the move.
Make sure you have a backup plan in place in case the phone lines and Internet connection won't be available once the office is set up.
Incorporate some fun events.
Lastly, help everyone forget about their worries and be optimistic about the upcoming move by incorporating some simple yet fun events pre-move.
Have pizza parties or treat your employees for lunch at their favorite restaurant. Inject some rewarding games as well. Consider handing out small prizes to the first three employees who will pack their work areas within a given timeframe.
Hosting a party at your current office the day before the move is also a great idea. Even if it is only a small party, the celebration will be a fantastic end to the company's tenure at your soon-to-be former work premises.
The key to a successful office move is minimizing stress and preventing it from affecting your relocation plans and activities. By following the tips above, you will avoid a lot of worries and issues before, during, and after your relocation.