7 Reasons Why You Should Spend Christmas in the Philippines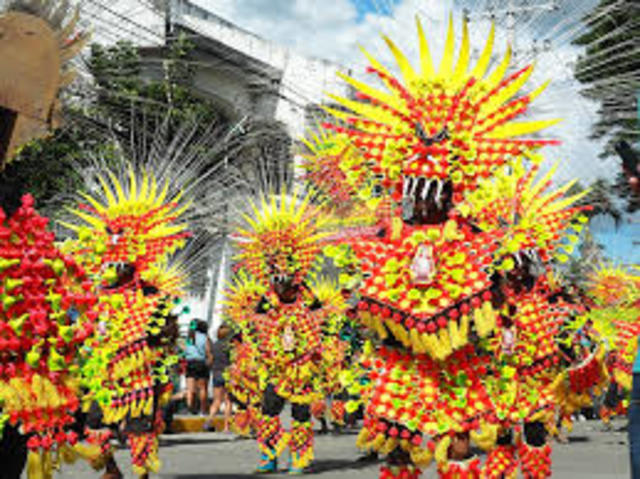 It's amazing how devoted Filipinos are in celebrating the holiday season. You can't help but smile at the sight of colorful lanterns, home decor, and how different communities come together each year to spread the joy (i.e., Christmas tree lighting, outreach programs, etc.). Indeed, the spirit of Christmas is in the heart of every Filipino.
The Christmas season is celebrated around the world, but Filipinos embrace the holidays with traditions and customs they call their "own." If you're thinking about flying to the Philippines this time of the year, here's a rundown of what Christmas is like in the country.
1. The Christmas lanterns magnify the spirit of the season
Lanterns in the Philippines are to Christmas trees in western countries. The "parol" is an iconic Christmas ornament in the country and is a symbol of light. It beautifully embodies Filipinos' goodwill. Whether you're coming home from a long day at work or roaming around the streets of the metro, these star-shaped lanterns, which come in different materials, colors, sizes, and styles, will light up your spirits.
2. It's a long Christmas celebration
The Philippines is noted for having the longest Christmas celebration, starting in September and ending around Three Kings Day.
If you see establishments or streetlights decorated with "parols" as early as September, know that you're in for a long celebration. And when you start hearing Jose Mari Chan's (you'll adore him!) Christmas songs on the radio, that's a clear indication that the season is set and will be in full swing really soon.
3. Find serenity during Misa de Gallo
Faith remains to be the heart of this season. Misa de Gallo, also known as Simbang Gabi, is a Filipino Christmas tradition that observes a series of nine dawn masses that lead to the celebration of Christmas. It's said that if you make a wish and complete all nine masses, your wish will be granted!
Churches at this time are decorated with captivating parols, strings of dancing lights, and the Nativity Scene to mark the birth of Jesus Christ. Despite masses being held at dawn or late at night, families and friends flock to hear and complete the nine-day Simbang Gabi, in the hopes of their wish coming true.
4. Munch on puto bumbong and bibingka
After Simbang Gabi, traditional Filipino delicacies await churchgoers. Puto bumbong is a purple rice cake steamed inside a bamboo tube served with grated coconut and muscovado sugar. It's quite a well-known snack, so much so that some restaurants serve the delicacy even when it's not Christmas. Bibingka is another type of rice cake made with rice flour, sugar, and coconut milk, served on banana leaves. No Filipino Christmas is complete without these traditional glutinous treats.
5. Hear the carolers spread Christmas hymns
Like other countries, Filipinos also celebrate the season with songs of praises. You'll hear kids knocking house-to-house singing Christmas carols. Homeowners reward the carolers with money, then they'll be serenaded with a fun song of gratitude. This encourages children to go outside and earn money while spreading joy around the neighborhood.
6. Enjoy the Christmas attractions
If you're going to the Philippines for a Christmas break, lucky you because you'll never run out of scenic attractions to visit, where you'll find the best and brightest light shows and decorations. Feel free to roam around Ayala Triangle's Festival of Lights, Tiendesitas' Christmas Street Light Tunnel, Filinvest City's Christmas Display, and many more.
7. Feast during the never-ending Noche Buena
Everyone expects it and looks forward to Noche Buean after the final Simbang Gabi—Noche Buena is a grand (no exaggeration) family feast where everyone gathers at the dining table to eat a sumptuous meal. This is where they spend quality time with their loved ones over a generous serving of gastronomic Filipino food, fruits, rice cakes, and much, much more. Indeed, Noche Buena is the highlight of Christmas in the Philippines.
Christmas in the Philippines is unlike any other. They don't have snow nor mistletoes, but they find bliss in the simplest parol and the hymn of the carolers. You'll see that they put their Christmas traditions to heart and live up to it by spreading love and happiness during the season. So if you're still wondering where to spend your Christmas vacation, a trip to the Philippines will treat you to a very merry holiday experience.