7 Reasons Every Local Shop should have an Online Service
Talking about local business and online service, there are many requirements that are mandatory to mention. To meet the need of the hour and to adapt to the changes that are happening around, every local business should have an online service. Let us just discuss briefly the seven reasons why local businesses need to:-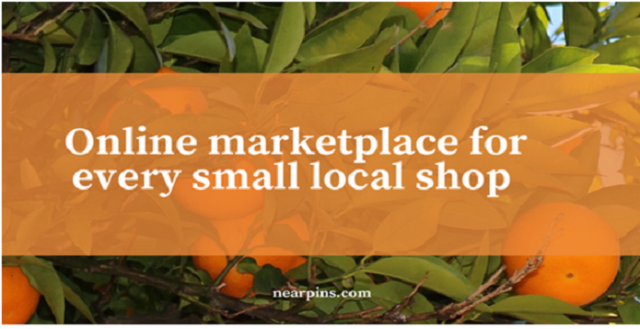 The evolution of the internet
India is the second largest online market, ranked only behind China with over 460 million internet users. By 2021, it is expected to reach about 635.8 million internet users in India. Consider the fact that online marketing is flourishing, there is a need for every local shop to start using online service. As the internet has become very relevant, people rely on online service for every purpose.
Online shopping has not become a trend these days but also lessened the workload. As we are keeping up with time, people nowadays hardly go out of the house to shop even from the nearby stores; all they do is search on the internet and buy their desired products. Therefore, it is important for every local seller to use the internet as a tool and start selling his products online.
The importance of the shop's site
Having your shop online can help you generate more customers. People often read the reviews and comments that other people have posted about the shop or the product before buying it. People can also check personally regarding the location of your shop and what products you sell. Instantly, you have the opportunity to introduce people to your products and services and at the same time it is another way to allow people to find you.
Get orders at any time
Selling your products online can help your shop generate more sales. People may desire to buy anything at any time; by selling online you are allowing your customers to place orders anytime they want. Let's just say your physical shop opens from 10 am to 9 am, but online service has no timing limit. You may deliver the product at a certain time, but this does not stop the customers from ordering your products.
Earn from old stocks
Many local shopkeepers often ended up suffering losses when they cannot sell out their products. Such products may either go to waste or use without gaining any profit. But, if you are using online service you can in one way or the other earn from them. Through your old stocks, you can attract customers by giving special offers. You can easily notify your local customers through automated emails and messages; and in this way, you are at the same time attracting more customers to visit your local store without letting go your old stocks.
Easy payment method
There are many ways and means where customers can make their payments if they buy your products online. Payments can be made either through credit or debit card or any other form of online payments. Sometimes, the mode of payments can also attract customers. By running just your physical shop, you have less option to give to the people. With the advancement of technology, there are many ways where payments can be done.
Improvements through Reviews
Sometimes we learn from our pros and cons. It is important for local sellers to check the reviews coming from the buyers regarding his local shops. Through reviews, the sellers learn where he needs to improve and what he sells best. Judging by the reviews, the seller can increase his supply. The seller can also understand the likes and the dislikes of his customers and can also improve customer service.
Grow in business
Using the internet as a medium of communication, local sellers are likely to get more and more customers. Through means of advertisement, sellers can reach to a larger audience and in this way, he is also able to generate more profit.
When companies offer value-added services like online service, they are more likely to cultivate strong customer loyalty providing a competitive advantage. With the use of today's technology, retailers are now offering such services to transform shopping into an online shopping that gives enjoyable experience to the customers.