10 Best Beaches for Camping in Europe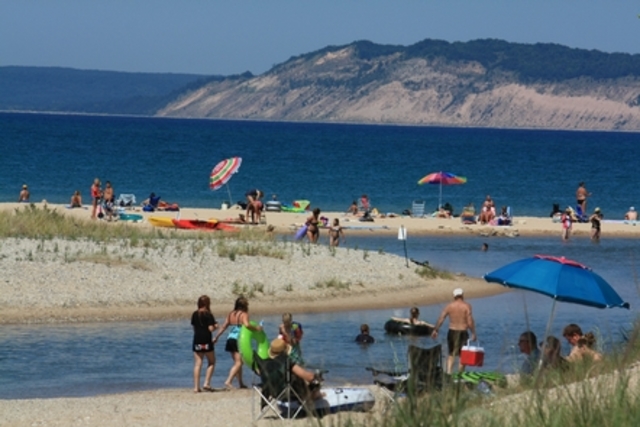 Camping
Camping is a great outlet to disconnect from the rat race of the outside world. Campers seek peace and solitude in nature to free themselves from the materialistic pollution that's been hovering in big cities. And also because it's a very fun excursion.
The camping destinations around the world are unparalleled and there is always something for every camper out there. You no longer need to search high and low for the best campsite but all you have to do is start on the internet (that's what people do nowadays, by the way).
But I feel like traveling to the beaches across Europe today. I mean, who doesn't love to enjoy a cold beer (or two) at the beach? So let's touch on the different coastal camping destinations in Europe. Tie your bikinis, put on your board shorts, and read these top 10 beaches in Europe for your next camping adventure.
Cala Llevado Beach, Spain
The Cala Llevado Beach is an idyllic place for camping. Not only because it's dubbed as the first camping site in Europe but also because of the magnitude of the beauty it offers.
There are three other different beaches near this area and are accessible from the campsite too. The Cala d'En Carlos, the nudist beach – Cala Figuera, and the Llorell which allures you with its sandy, long coastal stretch. So if you like promenading by the beach, then this is absolutely for you.
Domaine Riva Bella, Corsica, France
The River Bella domain is considered as a campsite which can really make you forget about the worldly things. Located in a protected 70-hectare area, it is touted as the best campsite to go if you want a total connection with nature. If you're looking for a serene and untouched location for camping and relaxation, then this is the place. You can rough it up as there are around 200 pitches for tents available, but do make sure to bring the best camping cots for a great camping experience.
But it doesn't hurt to have a little luxury while camping. So head on to the nearest sandy beach and there, you'll find several beachside restaurants serving the best traditional French dishes.
Durdle Door Beach, Dorset, England
The Durdle Door Beach is situated in the Lulworth state in Dorset. It is well-known for the beautiful shingle that surrounds the beach and the perfect place to enjoy its magnificence is from March to October.
People head to this beach because of the stunning Durdle Door Arch or "limestone arch" which serves to protect the beach's eastern area.
Zakynthos Beach, Greece
The Zakynthos beach located in the southern end Bay of Laganas is a scenic white pebble beach that will excite the beach bum in you. The location is well-preserved with countless olive trees. There is also a small island called Marathonissi and is accessible at 2.5 km via power boat.
People definitely come back to this place especially for two hospitable living legends, Anna and Veit. So when you're there, make sure to say hi!
Cala Goloritze, Sardinia, Italy
If you head down to Italy, make sure you stop by for camping at Cala Goloritze. Located at the coast of Sardinia in Ravine in the northeast, camping sites here have different sizes which are perfect for any group type – big or small. But the main attraction is the picturesque scenery with eye-blinding white sands and a crystal clear lagoon.
Mala Milna, Hvar, Croatia
There are around seven beaches in Milna and the Malna Milna beach is the smaller and less congested among them. It's a pebble beach which is a 5-minute walk west from the main area. The months of May and June are truly the best time to go to Mala Milna where you can beach-bum in the pebbled beach all day!
The Mala Milna campsite is just situated beside the Mala Milna beach and has a capacity of around 150 people. It might sound like a small area but if you wish to spend your nights by the shore, then you might just get lucky and find a perfect cozy place for you. With small tents and best camping cots, campers will surely enjoy their beachside slumber.
Vik Black Sand Beach, Iceland
This place has more history than the usual black sand that encompasses its beaches. Due to volcanic eruptions in Iceland, the ocean embraces the lava and it then hardens and breaks apart in the blink of an eye. Thus, this beautiful, transcendent black seashore on Iceland's southern coast.
Iceland is home to these volcanic beasts and there is another famous black-sand beach called Reynisfara. It's more popular than its counterpart and definitely has a mindboggling view!

Costa de Caparica, Lisbon, Portugal
Occupying 20 kilometers in southern Lisbon, Costa de Caparica is a stunning beach perfect if you're camping with children. You get to experience a fresh sea breeze and meander on perfect sandy shorelines. If you're looking to explore the surrounding area, take a trip down the capital, Lisbon, and feast your eyes on an old museum the country is known for – the Museu Coleccao Berardo. Also, renowned as a UNESCO World Heritage Site is the limestone-made monastery – Hieronymites, Mosteiro dos Jeronimos. If aquariums are your thing, you can also check out the Oceanario de Lisboa and encounter sea otters, stingrays, and sharks up close!
Santorini, Greece
There's probably not one person in the world who hasn't heard of Santorini. The first thing that comes to your mind is a luxury place with pools, air conditioners, villas, and all. But there is a snuggled down spot in Perissa beach which is perfect for the avid campers. A magnificent beach with black lava is a place to pitch your tents and stargaze during the night.
Vakantiepark Kijkduin, The Hague, Netherlands
Camping in a Kijkduin campsite beside the North Sea is a camping experience you wouldn't want to miss. Imagine your tent being situated behind the dunes with the ocean as a playground for your children and for you to have your – "me" time.
You don't have to worry about forgetting a camping essential because this campsite has all the necessary things you need to make your camping experience one for the books!